Welcome to

Market Lavington

Population 2,213 (March 2011)

There are currently vacancies for councillors on the Parish Council

If you are interested in becoming a parish councillor please contact the Clerk to Council.

Our clerk is Mrs Carol Hackett

Call her on 01225 760372

or email clerk@marketlavingtonparishcouncil.gov.uk

Stay Home
Next meeting?: -
Next meeting?: -
Next meeting?: -
Next meeting?: -
Next meeting?: -
Next meeting?: -
Next meeting?: -
Next meeting?: -
Next meeting?: -
Next meeting?: -
Next meeting?: -
Next meeting?: -
Next meeting?: -
Next meeting?: -
Next meeting?: -
Next meeting?: -
Next meeting?: -
Next meeting?: -
Next meeting?: -
Next meeting?: -
Next meeting?: -
Next meeting?: -
Next meeting?: -
Next meeting?: -
Next meeting?: -
Next meeting?: -
Next meeting?: -
Next meeting?: -
Next meeting?: -
Next meeting?: -
Next meeting?: -
Next meeting?: -
Next meeting?: -
Next meeting?: -
Next meeting?: -
Next meeting?: -
Next meeting?: -
Next meeting?: -
Next meeting?: -
Next meeting?: -
Next meeting?: -
Next meeting?: -
Next meeting?: -
Next meeting?: -
Next meeting?: -
Next meeting?: -
Next meeting?: -
Next meeting?: -
Next meeting?: -
Next meeting?: -
Next meeting?: -
Next meeting?: -
Next meeting?: -
Next meeting?: -
Next meeting?: -
Next meeting?: -
Next meeting?: -
Next meeting?: -
Next meeting?: -
Next meeting?: -
Next meeting?: -
Next meeting?: -
Next meeting?: -
Next meeting?: -
Next meeting?: -
Next meeting?: -
Next meeting?: -
Next meeting?: -
Next meeting?: -
Next meeting?: -
Next meeting?: -
Next meeting?: -
Next meeting?: -
Next meeting?: -
Next meeting?: -
Next meeting?: -
Next meeting?: -
Next meeting?: -
Next meeting?: -
Next meeting?: -
Next meeting?: -
Next meeting?: -
Next meeting?: -
Next meeting?: -
Next meeting?: -
Next meeting?: -
Next meeting?: -
Next meeting?: -
Next meeting?: -
Next meeting?: -
Next meeting?: -
Next meeting?: -
Next meeting?: -
Next meeting?: -
Next meeting?: -
Next meeting?: -
Next meeting?: -
Next meeting?: -
Next meeting?: -
Next meeting?: -
Next meeting?: -
Next meeting?: -
Next meeting?: -
Next meeting?: -
Next meeting?: -
Next meeting?: -
Next meeting?: -
Next meeting?: -
Next meeting?: -
Next meeting?: -
Next meeting?: -
Next meeting?: -
Next meeting?: -
Next meeting?: -
Next meeting?: -
Next meeting?: -
Next meeting?: -
Next meeting?: -
Next meeting?: -
Next meeting?: -
CLOSURE OF BROADWELL PLAY AREA 3/3/2022 - Unfortunately due to recent deterioration of some of the play equipment, the Parish Council has made the decision to close the Play Area for safety reasons. Every effort is now being made to plan a total refurbishment of the Play Area. We apologise for any inconvenience.
Market Lavington is a large, friendly and thriving village on the northern slopes of Salisbury Plain, situated about five miles south of Devizes. Market Lavington has always been a lively community, and for centuries was one of Wiltshire's foremost market towns, having been granted a royal charter in 1252 by Henry III.

Although it has all the character and charm of a traditional Wiltshire village, and is set in the midst of beautiful countryside, Market Lavington has always been a working community. Today its facilities include a Co-op supermarket, chemist, butcher, and post office, two hairdressers, a pub & restaurant with accommodation, cafe, takeaways and a number of small businesses, so you can buy almost anything you need in the village. We also have a pre-school, a primary school and a secondary school (all rated good, by OFSTED), a doctors' surgery, a library, a community hall, Old School Hall and our very own Village Museum!
The parish lies at the foot of the north western scarp slope of Salisbury Plain. It originally contained Easterton, now a separate civil parish, and Gore, now in West Lavington. The parish is long and narrow with Gault clay in the north, rising to a ridge of Upper Greensand at about 96 metres at Ledge Hill. This ridge is known as the Sands and was common land for many centuries. In the 18th century its light fertile soil provided suitable land for commercial orchards and market gardening. Half the parish is on the chalk uplands (military area) that rises to about 200m on Lavington Hill.
Latest Parish News
Dorset & Wiltshire Fire and Rescue
28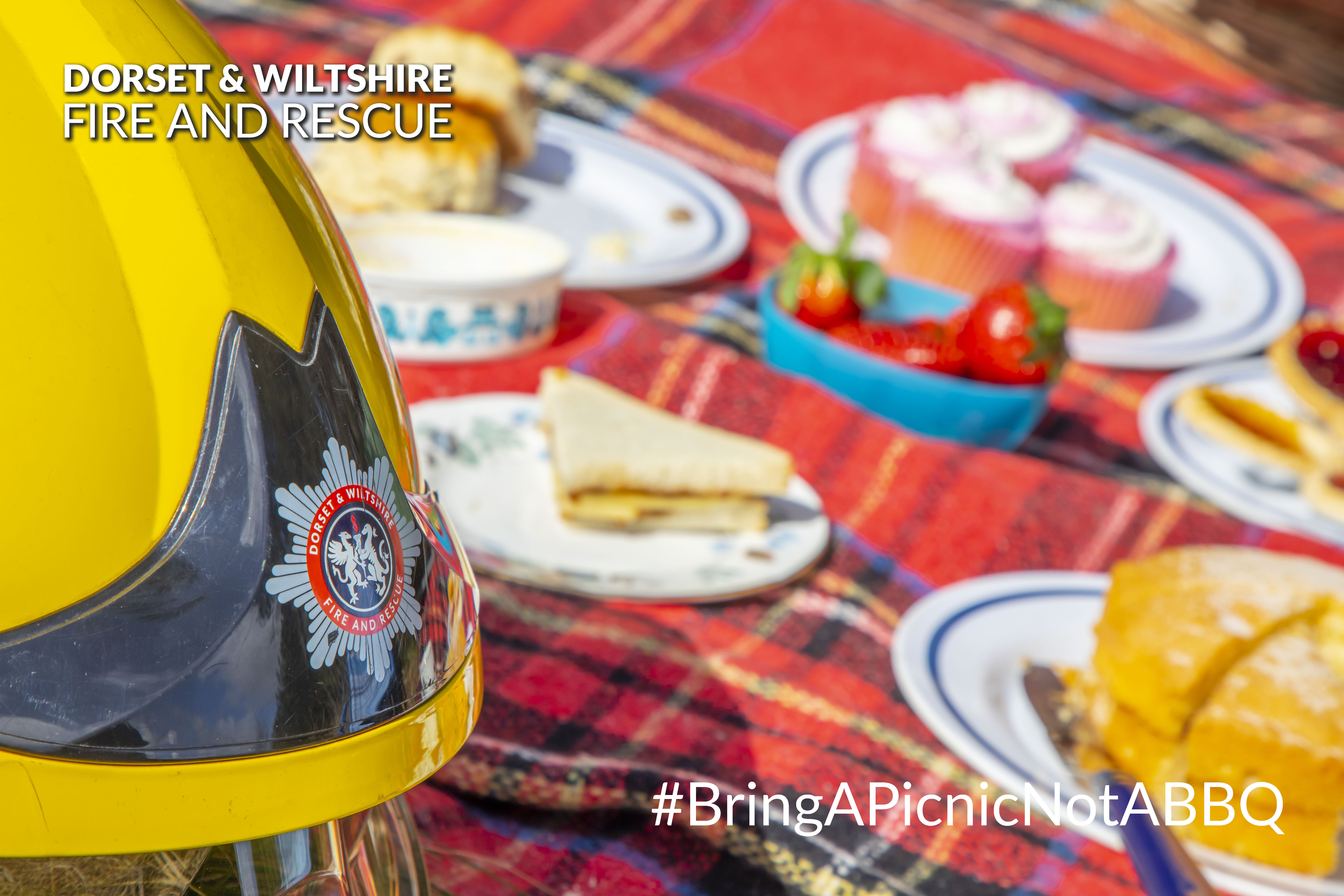 #BringAPicnicNotABBQ
If British Summer Time and warmer days means you will be visiting one of Dorset & Wiltshire's local heathlands or outdoors spaces to enjoy the wildlife and wilderness, please take a picnic.
Dorset & Wiltshire Fire and Rescue Service (DWFRS) are encouraging residents and visitors to take a picnic and not BBQ. Warmer and breezy weather increases the risk of accidental or deliberate fires in our open spaces. A wildfire can move at speeds faster than an Olympic sprinter, so we are asking people who are out and about to follow some simple steps:
· If you are enjoying our open spaces when a fire occurs, get to a safe place and call 999 with as much information as possible.
· Consider downloading and using What3Words to identify your exact location.
· You can also help by reporting any antisocial behaviour on the heath to the Police on 101.
During 2021, DWFRS dealt with 494 fires in the open. In 2022, we have already seen large wildfires in Dorset & Wiltshire and firefighters across the UK have dealt with more wildfires between January and May than in the whole of 2021 (243 compared to 237 in 2021).
Area Manager Marc House, Head of Prevention at DWFRS said: "As we move into the summer, with longer daylight hours and warmer weather, understandably more people want to get out and use Dorset & Wiltshire's natural environments. There is a trend that the number of deliberately set fires and fires caused by BBQs and bonfires in these open spaces, increases.
He added: "I cannot stress enough how important it is to take extra care when enjoying our beautiful open and forestry areas. If you are a smoker, please extinguish them fully before disposing of them responsibly – never ever just throw them away lit, similar to throwing them outfrom car windows – the result could be 50 or 100 firefighters tackling the subsequent blaze."
Anyone caught starting a fire on a heath will be prosecuted whether it is a case of deliberate arson or neglect, for example an unauthorised camp fire or a disposable BBQ that gets out of control. Wildfires cost lives not only to endangered plants and animals but also put people and houses in danger.
We need your help to protect our countryside. Please #BringAPicnicNotABBQ
Friendship Group for Stroke Survivors
The Hourglass, Horton Avenue, Devizes
19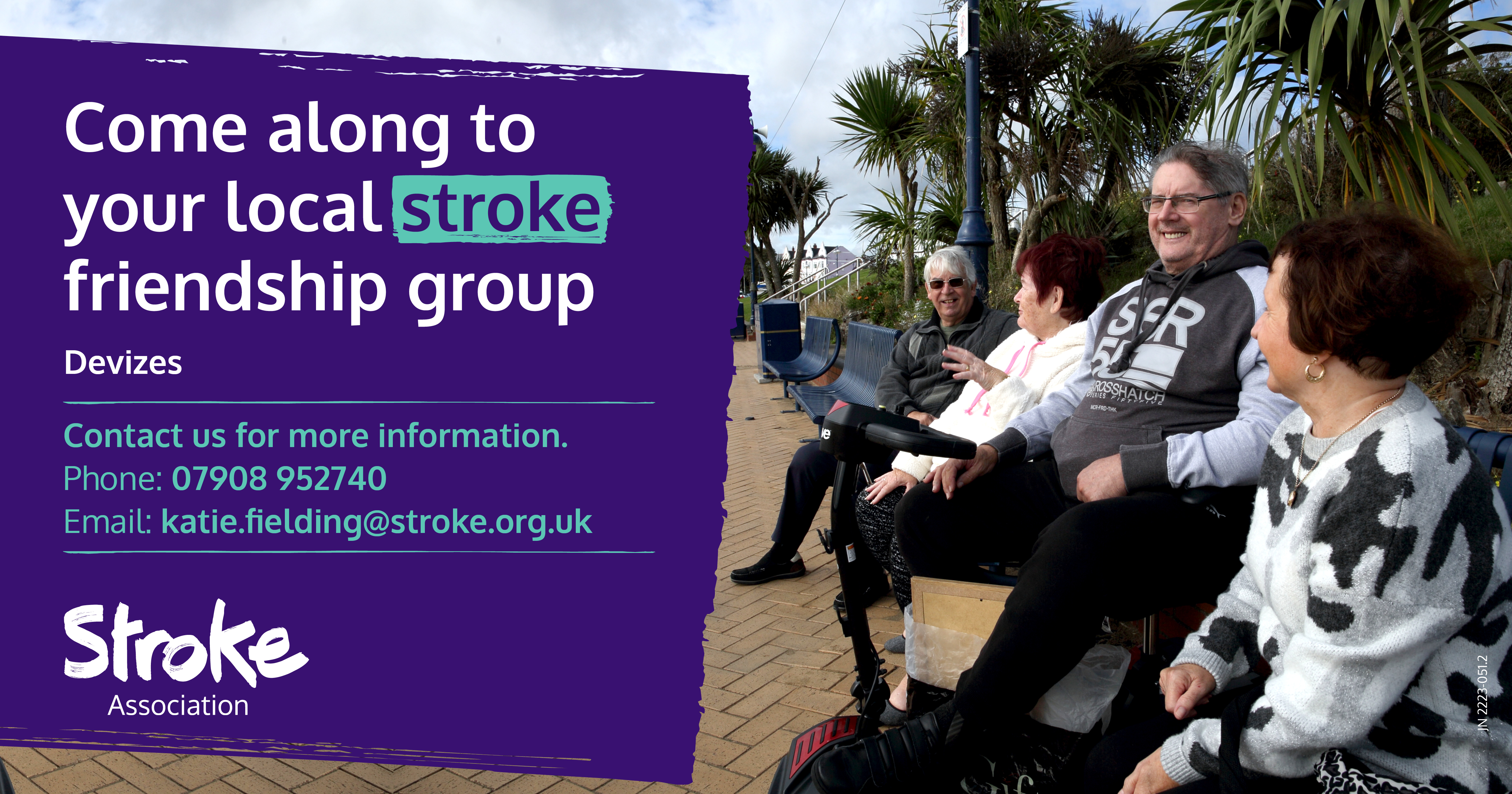 Come along to your local stroke friendship group at The Hourglass, Horton Avenue, Devizes to meet others and share experiences over a cuppa.
Thursdays (4th August – 1st September), 3 pm.
For more information, contact Katie Fielding on 07908 952 740 or at katie.fielding@stroke.org.uk
°C

%
mph
FRI
° °
SAT
° °
SUN
° °
MON
° °
TUE
° °